Great Falls, MT United States
Our Great Falls plant was built in 2013 and specializes in producing conventional components and in producing and assembling modular steel components. It has a 70-acre lot for trial assembly of our modular structures.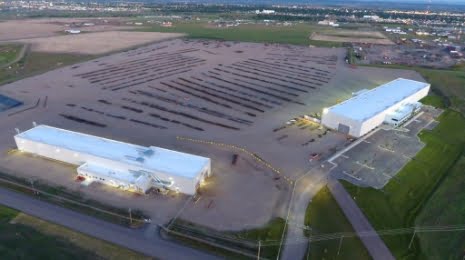 Strategically located near road and maritime transportation links, the plant is able to serve a large area from the Canadian northwest to the western and southeastern United States.
Clark County Nevada Approved Fabricator – Fabricator No. 954
City of Los Angeles Approved Fabricator – Fabricator FB03052
Fabricator Certified in Compliance With CSA Standard w47.1
AISC Certified: BU, SPE-P1

BU: Certified Building Fabricator
SPE-P1: Sophisticated Paint Endorsement – Enclosed (SPE-P1 certification includes SPE-P2 & P3)